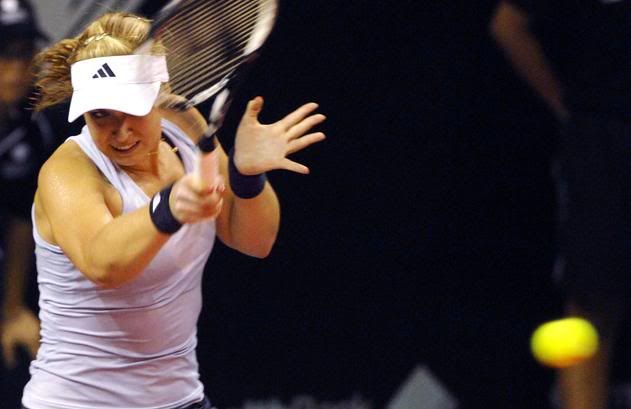 Whatever, Kohlswhatever. Russia won 2-1, but they needed a win from Igor and the mixed dubs team, after a complete thrashing of Lena to the hands of Sabine. And since I watched that, that's what I'm going to talk about. (Not to mention, in the first couple of games of the doubles, all they did was laugh at each other. So its not like it was a super competitive, heart breaking loss or something).
SRSLY THOUGH. Girl's got skills. Sabine came out crushing the ball, blasting huge winners, and more or less running Lena off the court after, yes, she had troubles getting serves into the service box. But BLOODY HELL, Beanie Baby (new Sabine nickname alert!) really needs to tame her wildness. In the sense that she takes huge cuts at certain balls that she just needs to get over the net. In this sense, it would be easy to see how someone putting less pace on the ball, or mixing it up more, could cause Ms. Licky some serious problems. Its not to say she needs pace to hit big, or is counterpunching or something, she fired some ridiculous 175km/h winner in the second set. She's just sometimes reaching or over doing it, trying to blast everything, and balls end up into the net or nowhere near to a line, when it really wasn't necessary. Regardless, when you think power in the women's game, you usually think "the Sisters and maybe a few of the Russians", but you can definitely add the ball crushing German to the list. If you haven't seen her play yet, get on that shit.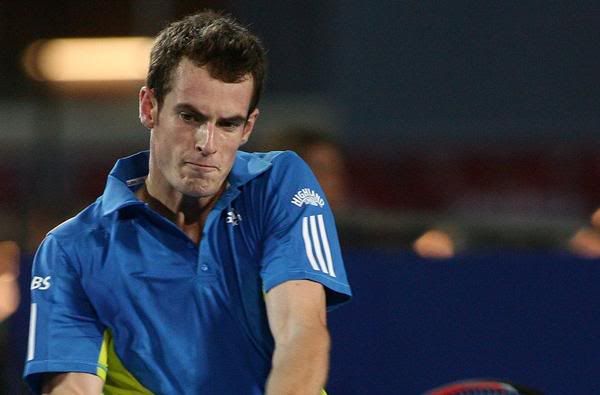 And team GRRRREAT BRITAIN won! And I saw like two seconds of it, but this may be the cutest dubs team evar. Kind of get the feeling Muzz is taking on the big brother role with L-Rob who is only 15?! I for some reason thought she was like 17 or something. She managed to take the first set off of Slava Shvedova, and then only managed to take 3 games over the next two sets. Muzz won easily, and then they wrapped it up in the dubs. And damn can Laura whack a ball, considering her age. Hurry up and get old, would ya?