Its that time again, folks! Because nothing says "sport" like treating your favourite players as stock market, money making bet machines, am I right? Carry on.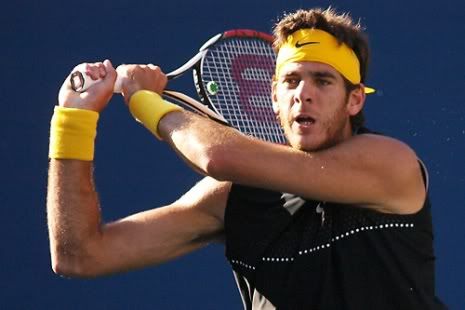 Buy – Juan Martin Del Potro
What else is there to say? Oh, that I think he has the capability to be a number 1 some day? Oh, I went there. In an age where Fed and Rafa have really been the only ones who have mattered at the top, there's been whispers of the fall of the two of them (specifically Fed, due to age), something really no one wants to see happen. But its going to, and in 3 years Captain BumblElf will be a shy 24. Fed will be 31. Rafa will be 26, Muzz and Nole will both be 25. Not that that's old, but the US Open was THE statement for Juan that he can in fact beat anyone on tour. And hell, if he beat Fed in Paris, he just might have won the French Open (AKA for being a big time power player, he can play on clay). I don't want to get too out of control with speculation, but it doesn't even feel like Elf has reached the full potential of his game yet, and he's already one of the most dangerous players on tour. You've been warned.
Sell – Robin Soderling
Sure, he made a slam final, and upset the King of Clay on the way (not to mention some other great clay players like Koala and Ferru) and it seems a bit risky because of his rather awesome end to the year. The fact of the matter is that he got his clock cleaned by Fed about 40 times last season, really failed to come up with any serious upset other than Rafa at RG, and only won one 250 tournament. He only turns 26 in August, but I have a hard time believing that Sod will be able to keep such a high level of play, or ranking, all year long. Perhaps Sod will be able to come up with another major upset or two, but I wouldn't count on his ranking or play getting him much higher than he is now.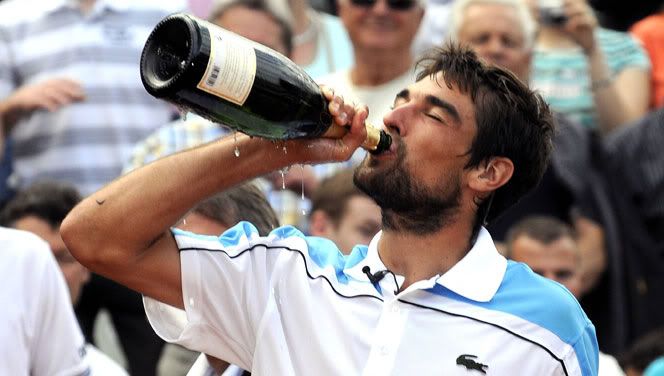 Buy – Jeremy Chardy
The 2006 Wimbledon Boys Champ and USO Runner-up made two 250 finals this year, losing the first to Jo in South Africa in February, and winning his first title in Stuttgart in July. He made the fourth round of the French Open, and at age 22, the Frenchie is slowly starting to creep his way onto people's radar screens, finishing the year at the 32 rank. Oh, and he took a set off of Dick at Wimbledon in the first round, for what its worth, and beat both Marin and T-Rob. As his game continues to improve, along with his ranking, look for him to avoid big names in early rounds now that he's in the top 32, and slowly creep his way up the rankings. Allez!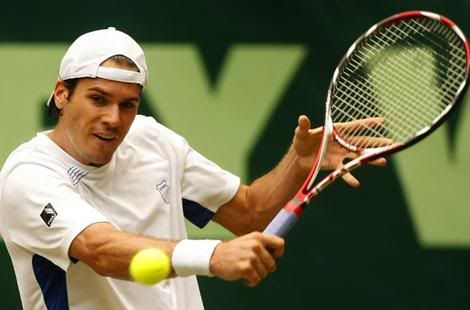 Sell – Tommy Haas
Some serious props need to be given to a guy who managed to adapt his game, and serve and volley his way into his first Wimbledon semifinal at age 31 (on courts that were supposed to be slow!) and still goes by the name "Tommy". I'm getting visions of Rugrats. Not to mention he made the fourth round of RG and the third round of the remaining two slams. Not bad at all my friend. At the same time, there's a reason why I call you "Old Man Haas". Its because you're old. Don't expect another freak slam semifinal run from the German, who managed to finish the year inside the top 20 at 18.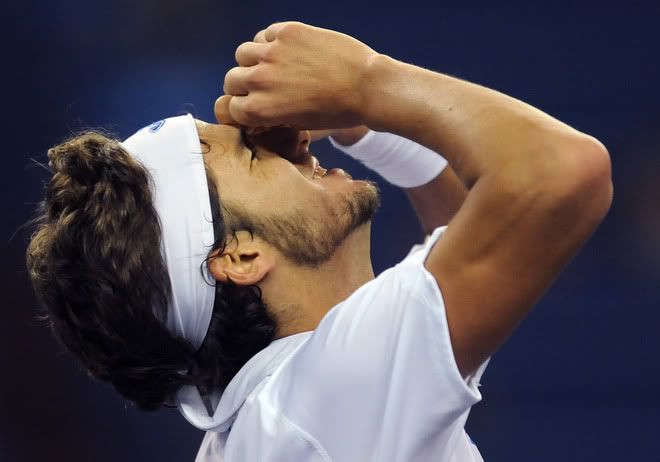 Buy – Feliciano Lopez
Yup, Feli managed to finish the year ranked lower than both Blah and someone by the name of Horacio Zeballos (who?). But if Feli's long hair gave him magical powers in the bedroom, getting rid of it gave him magical powers on the tennis court. After what was becoming an absolute joke of a year (and still ended with a losing record) and only getting to one quarter final all year, he knew he had to change it up. So he cut his hair. And made it to the Shanghai semifinals. Sure, everyone and their dog was injured (Feli retired against Rafa in the semi) but he beat Ferru and Sod along the way, no small feat. The dude has more talent than he let onto this year, that's for sure, and much like Ana for the women, it seems nearly impossible that he could have an even worse year than he did in 2009.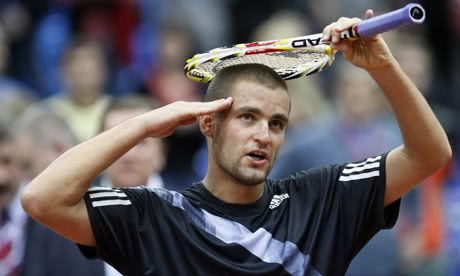 Sell – Mikhail Youzhny
The Youz had a rather quiet yet effective year, winning the Kremlin cup and making three other finals. However, if you think Caro played a lot of tournaments, get this. The Youz played a whopping 31, five more than her. Hard to see the 27 year old's ranking rising much higher than the 19 its at now.