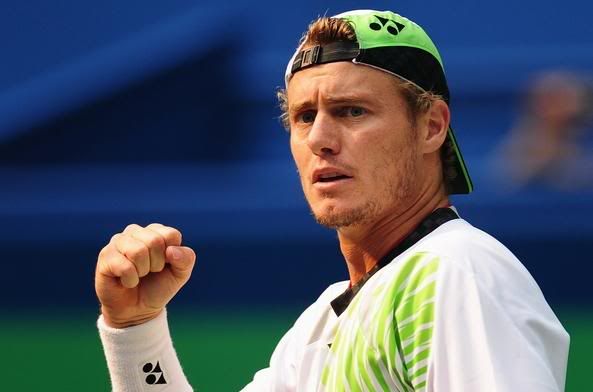 Well, that's impressive. Rusty Lawnmower took out Tree 2 and 4 in just over an hour and 15, without being broken. Not exactly what happened to Tree, he had that huge win over Dick at the USO, great American hard court season, and has been kinda absent ever since. As for Rusty, at 28, the dude has put together a pretty solid year and could find himself in the top 20 before the year is over.
A couple other interesting results include Nic Almagro firing 23 aces on his way to taking out Kohlswhatever in a third set tiebreak, and the big Berd taking out Marin in three. Those Czech boys sure do know how to handle their Croats.
In other WTF news: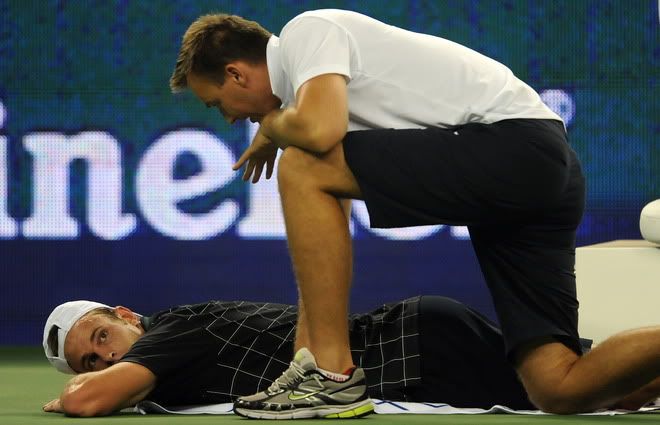 Dick apparently fell awkwardly on his ankle and then needed… leg… and back massages?… and then retired in the first set against Stan The Man. He's apparently headed straight back to the US. Yeah, reluctant to strike, but not reluctant to get the hell out of Asia. He still shouldn't have much trouble qualifying for London anyway.
Lots of other business as usual stuff, Old Men Ljubs and Haas, Monf, Koyla, Gonzo and Steps all winning. And Pico losing badly on hard courts once again. WTF dude. I know you're a clay specialist, but you CAN win a match on hard courts, you're allowed. Really.