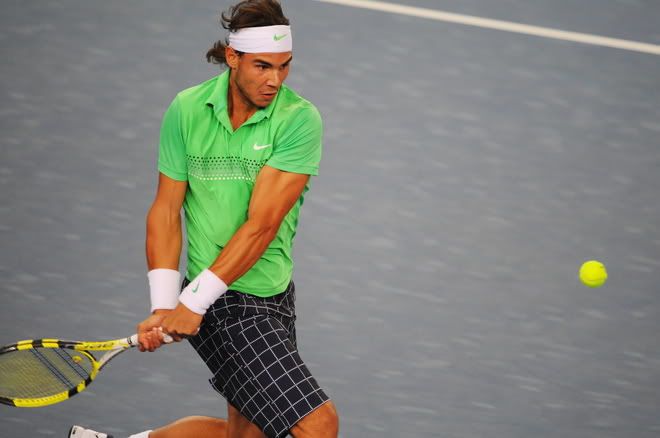 Rafa and Marat going toe to toe with Mo in the chair. Um, epic trifecta of awesome. Plus Asian Marat KADS in the audience cheering him on. Epic win. No, it wasn't close, and yes, Rafa won, but who cares. Happy times. Mo needs more epic matches like this. Make it happen, ATP. Speaking of solid wins: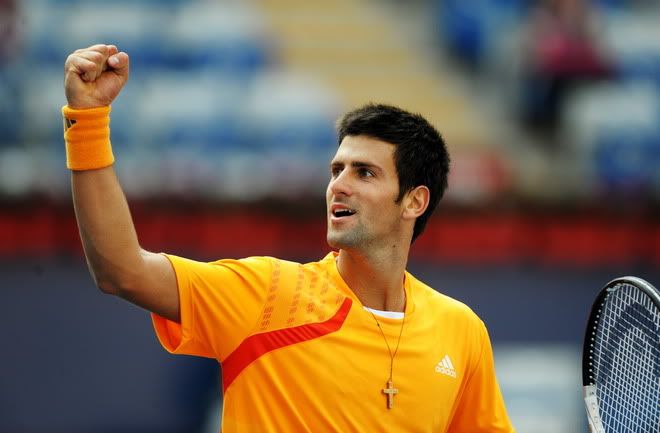 Over Fergasm, 6-3, 1-6, 6-1. Pretty solid result heading into YEC.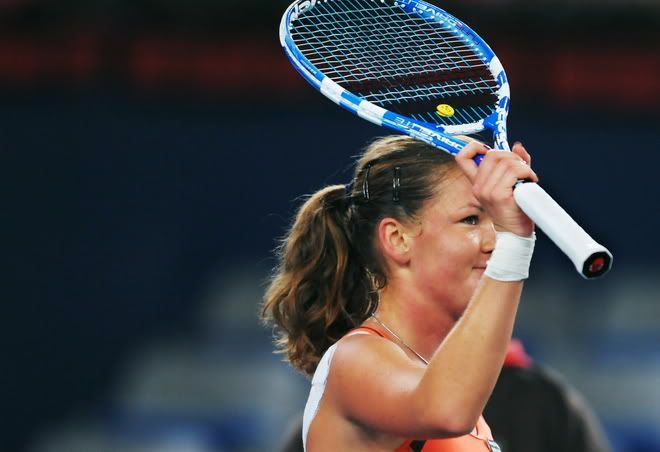 Huh. For a girl who had a semifinal curse all year, she made one last week, and did it again this week, with a solid straight sets win over Lena, 7-5, 6-3. Kinda really hoping she can make the final and maybe even give a run for the title, she deserves a solid result for this year.
Nads finally took out Shuai, Destroyer Of Worlds, Kuz took out Venus Killer Pavs, and Mono just finished knocking off Bepa in three. Ragh. There will be hell to pay if she somehow manages to sneak herself into the final spot for the YEC.
Cilic also beat KoYla, Sodomy beat Old Man Ljubs, so we have Marin/Rafa, and Sod/Nole for the semis.
Oh right, Tokyo. Rusty Lawnmower finally knocked off Vasseline (it was fun while it lasted), Mikhail abyouzhed Berd, Jo beat Enie and Monf beat Stan. That's actually turning out to be a pretty interesting finish, kind of an odd combo of dudes.