Chang def. Safina 7-6, 4-6, 7-5.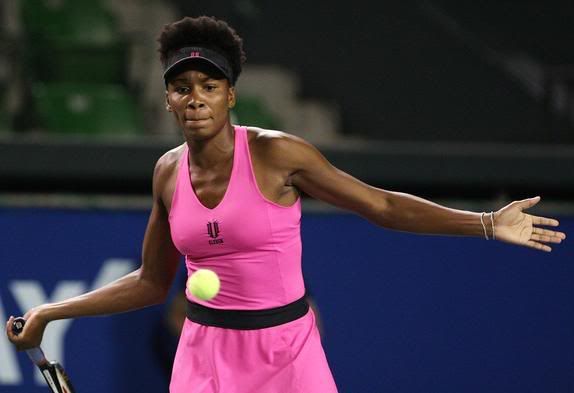 Pavlyuchenkova def. Williams 7-6, 7-5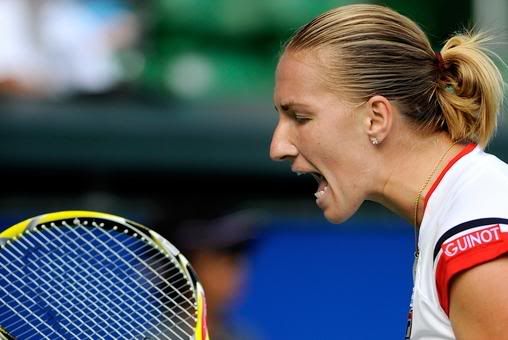 Petkovic def. Kuznetsova 7-5, 4-6, 6-3
"Welcome to Tokyo Burgers, how may I take your order?… the number 2 combo? Not a problem. Did you want seeds on that?… no? Sounds good. That'll be a whole lot of shame and a bunch of "WTF"s, I'll see you up at the window"
Perhaps this isn't the first thing that came to mind when reading those scores, but likely your "WTF-sense" was tingling a something a mighty. It tells us something, for sure. Either the seeds really do blow, or this whole super long season is out of control. Not to be an apologist, but to make these players, not too shy of the final grand slam, hop on a plane to the other side of the world, fuck their sleeping patterns, and then count on them to compete at the highest level for the billionth time this year… I dunno. This is a bit silly. Its not even like those are winnable matches against tough, top 30 players. Those matches were ALL against qualifiers. Regardless, all sorts a crazy shit is going down over there.
Banana got bagelled by Mono (sad face), Bensova bagelled Gypsy in the third set, Vika and Masha apparently practiced together (I think a firetruck just drove through my house), and get these doubles teams: Flavs and Lisa Raymond, and Kuz and Vika. Flavs/Lisa actually won, and Vika/Kuz fell to top team Bluber.
On a bit more happy and regular note, CanWoz knocked out recently championed oldie Date Krumm, Sammy Superhero bagelled Glatch and won easily, and Masha, A-Rad, JZ and Dani all won.
The fun matches are coming though, promise. The Wozes face off tomorrow, as well as JJ/Ms. Licky, to name a couple.