Or I guess an old one! Way to go Elf! Dude wrapped up his second Washington title in as many years in a serious statement match, beating Dick 36 64 76(6). I didn't see the match (as Twitter as revealed, I've been in Toronto (Jays won!) so I'm behind on the blogosphere) but apparently Elf won it on a challenge and the match ended really awkwardly at the net: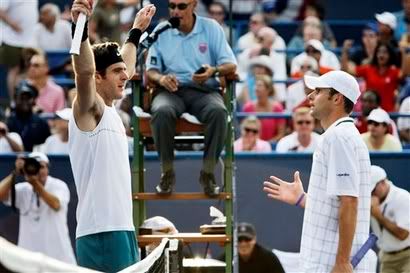 Awesome. Continuing down the candy land trail…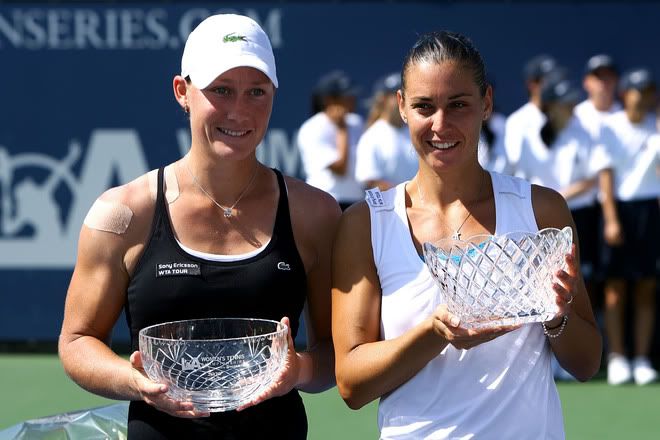 While it doesn't actually look like Flavs won, she did! Batman beat Sammy Superhero in two easy sets and apparently was playing fantastically smart and consistent. She'll enter the top 10 and be the first Italian woman to ever do so jump up a couple spots in the rankgings to number 12, pretty awesome. Nananananananananana Flaa-aavs!