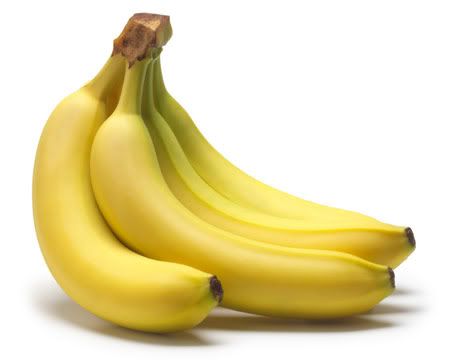 OH HELL YEAH
She started the match by being broken. She fought to get it back, and take the first set to a tiebreak, which she won. She started having foot problems in the second set, and was crying at the end of the set. Sven came on and calmed her down. She came back out, improved her movement, kept fighting, and got things to 4 all. She was then broken, the Iron Chef serving for the match. She looked like she was ready to give up, but once again, Sven came out and told her to keep putting pressure on A-Rad, especially paying attention to second serves. He ended it by saying "you're gonna be a winner". I'm pretty sure he meant in her career, not necessarily the match, but he was very likely right about both.
Girl came out and miraculously broke A-Rad's serve, held, and after a couple of match points at 56, she fired a huge shot down the line to take the final set, and the match 76 16 75, in two and a half hours.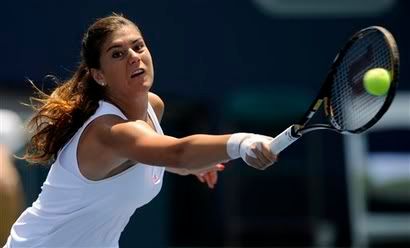 I like A-Rad, but I'm a fan of Banana, and an even bigger fan now. It was almost like watching a goofy sports movie, except this time you didn't know the end. She looked ready to give up, hell, retire at the end of the second set. But the calm and knowledgeable coach/demigod calmed her down, convinced her to keep going. He did it again at 56 when all hope seemed lost. And then she somehow pulled the match out.
The girl has serious game. Huge forehand that she can really crack, especially on second serve returns, and a pretty consistent and reliable backhand. Blasphemy, possibly, but both her serve and forehand remind me of the Ana of old at times, just that she gets a little less power and is maybe a little less wild, because she isn't as tall and lanky. She also seems to be the sort of middle ground between conservative counterpuncher Caro and flailing power-mad Licky. Disappointing result for the Iron Chef, however, who has lost 8/8 of all quarterfinals she's reached this year. Freakin' blows.
Banana will take on the winner of Superhero/JZ which is coming up in a few.