So since the LA site basically sucks, and I have a bunch of random things to say/cover that don't really deserve there own post (and I have to leave for work in a bit, extreme fail), I'm just going to tie up some odds and ends in here, with some thanks to GoToTennis again, who is killing it on the coverage (again, thanks fail LA site). First off, Dina on ReRe, who isn't playing LA (though did play Stanford)…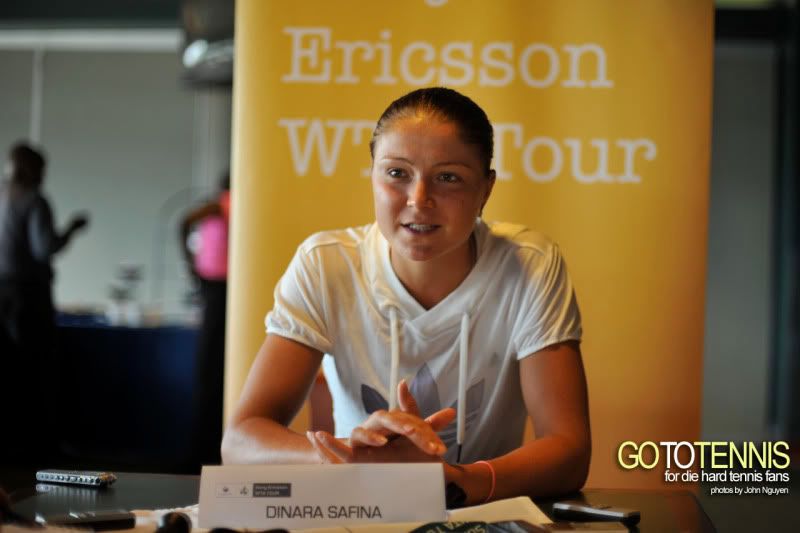 "Ranking is ranking. I didn't do the ranking system. . . It's the result of the way you play the whole year, not just the Grand Slams. If she (Serena Williams) has some questions she can go to the WTA."
ReRe hasn't been afraid to drop sarcasm bombs, including praising Dina for playing well during the hard court season (eg winning Madrid etc.) and then laughing afterwards, as if those tournies actually don't matter. Hilarity? Its a mandatory tourney and everyone and their dog has to be there. But of course who cares. Very nice to see Dina sticking up for herself, not only against ReRe, but the stupid reporters who of course will never stop going on about it. At the end of the day, the No. 1 spot is a seed, not a throne or a key to the heart of the universe or something.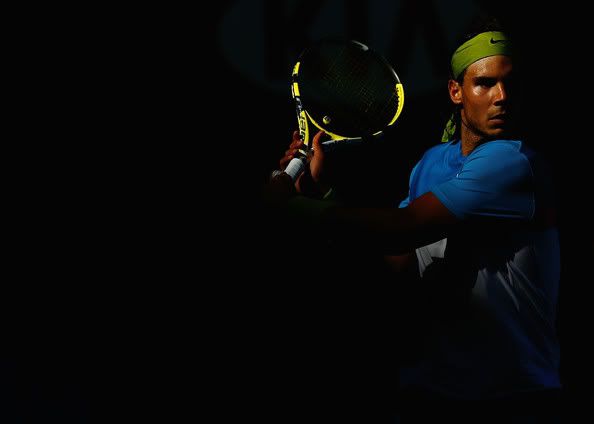 You can stop the rumour mill, Rafa is definitely playing Montreal:
"Rafa will play in Montreal. It is good news for us," Toni Nadal told Radio Marca.
"It's another thing to know what standard he will be at. I imagine he won't be in very good condition. He has been training but without really pushing it very much. To see what form he's in we'll have to see how he copes in a proper match," he said.
Good to see, and its nice to see Toni is playing down expectations. Also love that people are pretty quiet about even bothering to make a prediction with him. He could drop out in the third round of Montreal, he could win the damn thing. Regardless, its still nearly a full month until USO, lots of time to gain match play, and you'd have to be nuts not to give him a shot, probably behind Fed and Dick.
PapaFed update!
"Mirka, Myla and Charlene are all doing really well. The baby girls are doing new things every day and are a lot of fun. Hopefully, before the end of this week, I will charge my camera and have my Dad or someone take some pictures so I can share one with you. Thanks for the support and warm wishes." From his Facebook.
By the looks of it, Fed will be in Montreal and will be focused and ready to go. So ya know, that's… greeeaaaat…. news…
And lastly? Many teenage boys have dreams about girls where… well… they realize their dreams. Some even with tennis players. Me?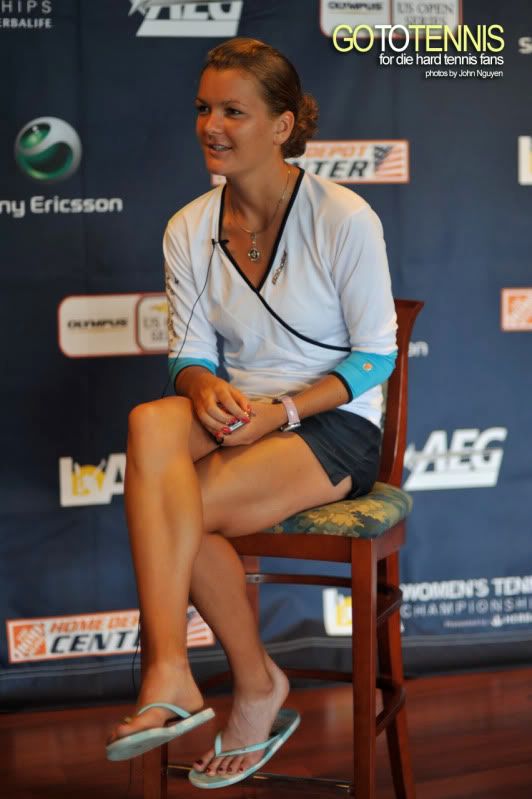 I had a dream that I finally moved out, with several of my friends (none of which being the ones Im ACTUALLY moving out with in September), around 10 of us total, and then the Rad sisters. Can be easily explained, because I was checking the pics from the media event in LA, and zeroed in on that one of A-Rad, and am actually moving out in September, so they go together. The hilarious part? She made us dinner. All the people in the house. And it was freaking epic too. So she's an artist AND a cook, who knew? I also remember flying around in space in this weird glass bubble and then having to swim home later while being chased by a killer whale, but I have no idea where that came from.