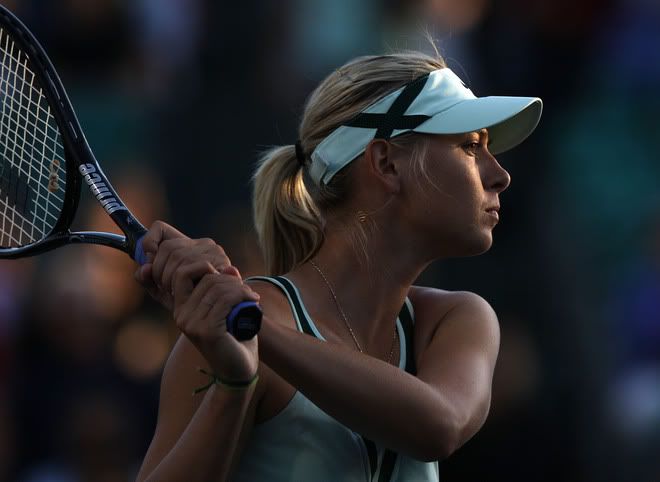 These tournies are just… bah. It was past midnight and Masha wasn't done, and I needed my beauty rest. So I'm saving this post till this morning, hopefully I'll get all of em done tonight. Who knows.
Perhaps The Lonely Island said it best when they said "two, no six, no twelve, BAKER'S DOZEN!". Here's a look into the baked good deliveries of the day.
A-Rad started things off by touching my Banana (Sorana that is) up for a whopping bagel and breadstick 60 61, and continues her odd and unfair dominance of her. Niculescu handed Shaughnessy (whoever that is) a breadstick and a bagel, and Cznick handed Kleybs a bagel in the first set. Masha dished a breadstick in the third set against Ai to move on. Masha was definitely inconsistent, she's added a bit of a wind up to her serve, so she's said, cause of the shoulder, and I think she's still working in to it, firing 4 aces against 9 doubles, and 60% on the first serve. She's got work to do, but hey, to be expected. Other winners are pretty regular, Lena and Nads.
Are you fo realz? Only three insignificant first round matches in LA, but resident DJ and wanna-be-barrista Vince Spadea got his ass double bagelled by Kendrick. Yikes. Another homeboy, Kim, got a breadstick from Guccione (Gucci? Really?).
No one ever said the American hard court season was easy, but this was pretty well lambs to the slaughter all around. And this doesn't even include various baked goods in the European tournies. Lots of action today in Stanford, OOP is here, and real action in LA well get underway for the men.